Konova K5 Slider Review for Weddings from Memorywalk on Vimeo.
We posted a couple weeks ago on our Facebook Page that we purchased a new piece of equipment that is going to put Memorywalk Video Productions at an entire new level for wedding videography. The new Konova k5 slider is a beautiful addition to our bag of gear that is going to help us capture those smooth slides that add so much emotion to a wedding film. We've watched hundreds of brilliantly made wedding films to gain inspiration and all of the high-end productions are using a slider much like the Konova K5.
Some of the reasons we chose the Konova K5 over other sliders for our wedding videography needs are:
Ball Bearing design makes the slider work super smooth. It's the difference maker between amateur and professional grade sliders.
Reviews – After going through hundreds of reviews online, we noticed that others were getting great results from this slider.
Small size – The K5 is just 23.6″ long. This means we can carry it around on a long day of shooting a wedding and it can fit in a large back pack.
Price – We are always cautious of how much we spend, we but need pro equipment for what we do. This slider is by far the most affordable ball bearing slider on the market.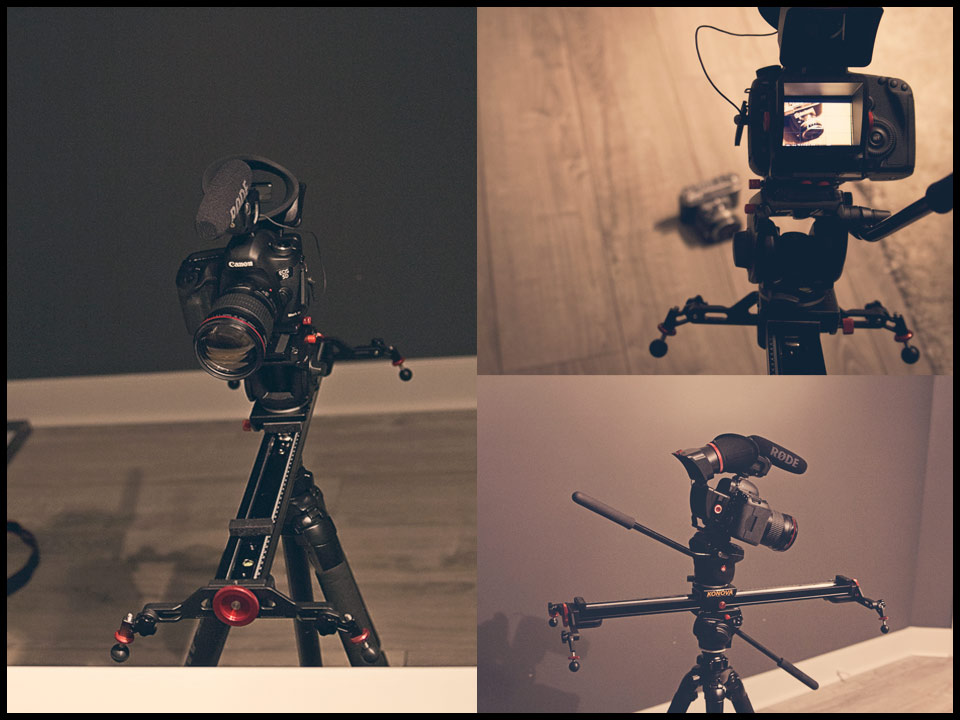 Comments
comments