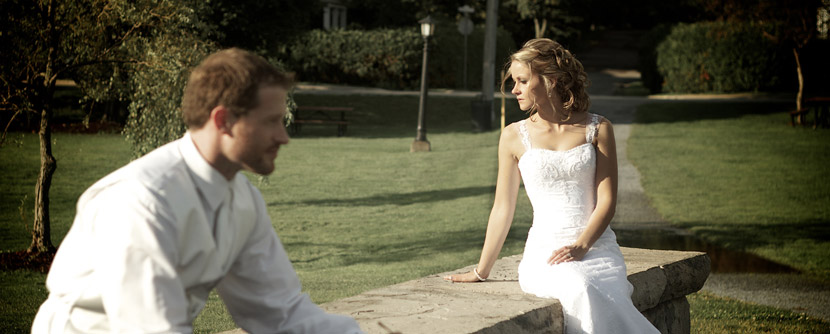 This post is unlike any other I've ever done. This one is personal. So much so, that it's not something most of us put out into the public. However, I've decided to tell the world, or at least a few followers who end up reading this, about my proposal to my wife.
The reason I'm doing this is so my readers and hopefully potential clients can understand the mind of the person behind the camera. The mind that is dedicated to producing the end product of what you will consider as one of the most cherished memories you'll ever have.
____
It's your typical New Years eve where we see so many proposals happen. It's brutally cold with a wind that would take your breath away. My girlfriend at the time, Kara, and I typically would either spend New Years with another couple doing something very low key or falling asleep by ourselves watching a movie before it struck midnight. On this night, Kara was about to be surprised.
The evening started by taking Kara to a local outdoor skating area. It was cold enough that no one else was there. It was just us two poor skaters holding each other up under the lights as the snow was gently falling on us. We were bundled up well but even then, we didn't stay long due to the cold weather. The next stop was to get ready for some dancing at a local nightclub. We rarely ever go out to that scene anymore, but we both wanted it to be a fun and exciting new years. We both had a blast for the hour that we spent twisting and twirling away. I tried to be my normal goofy self on the dance floor to try to hide what I had planned next. We both arrived back at my apartment and after a few moments my plan was in motion. I handed Kara a letter entitled "Envelope #1". I took off out the door and disappeared leaving Kara with a state of mixed emotion. Kara carefully opened the letter which instructed her to turn on the TV and DVD player. She watched a short video that I put together that was in the works for a loooong time. It included photos of us over the years, tickets to events we attended, and a few other things that played to "our" favourite songs. It ended with "open envelope #2". This is where Kara started to get some butterflies.
The 2nd envelope had a poem in it. I did my best to express how I felt about her. It ended with "meet me where we danced and fell in love". (Back flash: At the end of our first date I wanted to make it a memorable one as I immediately knew she was someone special. I didn't have anything planned so I kept driving past her house instead of dropping her off. I didn't want the night to end as we were both having a great time. A couple minutes down the road I pulled into the SuperStore parking lot. It was closed with only 1-2 cars around. I pulled up under one of the large lights and asked her to slow dance to the music I started playing in the car. She says to this day she knew she was going to marry me after that dance).
It's now close to 40 minutes from the time I disappeared out the door. Since we only had 1 car at my place, I sprinted to the SuperStore parking lot in the same clothes I had on from dancing the night away earlier that night. No hat, no gloves, and it was by far the coldest night of the year. I was too excited to think things through and my extremities paid the price! She drove into the parking lot and I immediately had the biggest smile upon my face. I got down on one knee and the rest is history.
_____
If you're looking for a professional with a lot of creativity, and a focus on telling your story, feel free to reach out at Memorywalk Video Productions.
Comments
comments